De Expresso Liber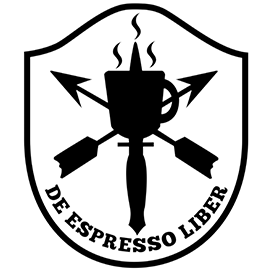 Alex, the Founder, developed an appreciation for high quality coffee while deployed to remote locations around the world. During the course of these trips, he discovered the complexity and amazing quality of locally grown coffees roasted at the point of origin.
In 2013 he founded a coffee roasting company with the goals to provide outstanding, fresh roasted coffee to his supporters while in turn giving back to the Special Forces Community and primarily the Green Beret Foundation.
De Espresso Liber has developed into a business donating to multiple charity organizations along with honoring the Special Forces Regimental History. The company donates to organizations including The Unquiet Professional Foundation, the Warrior Angel Foundation, the Special Forces Association, the Special Operations Association, The Night Stalker Association – West Chapter, The SSG Matthew Pucino Foundation, Special Operations Xcursions, Project Healing Waters and Iwacu Kazoza School in Burundi, Africa.